PREVIOUS ALBUMS
Webb's previous album This Is The Moment was enthusiastically received.
"Platinum plated singer-songwriter AOR of the highest order" - Mike Davies, UK
"This lady has made an album of absolute world class"
"This is a fine record and the mark of a gifted, mature, and talented artist"
Step Out Of Line was awarded the 2017 'Gold Philby' by WHFR's Phil Maq as #1 BEST ALBUM OF THE YEAR - ALL GENRES.
"Venus Is Rocking In The Cradle Of The Moon" from This Is The Moment was selected #1 Song Of The Year' by Phil Maq at WHFR 89.3 Dearborn, MI in Dec. 2015. Three more songs from "This Is The Moment" were listed in Hot 100 Songs. Phil Maq also honored Webb with the bronze 'Philby' award for BEST POP ALBUM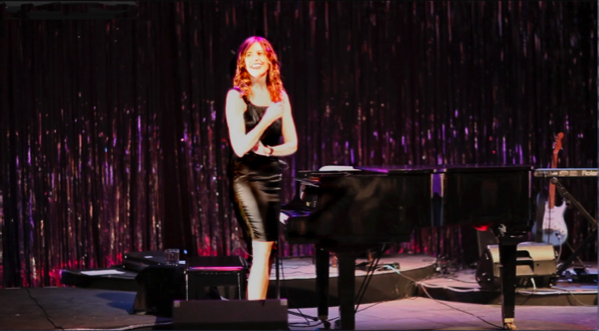 BIG ARTS
HERB STRAUSS THEATER
WENDY WEBB CONCERT
Sanibel, FL
BIG ARTS - SCHEIN HALL
WENDY WEBB CONCERT
Sanibel, FL
BIG ARTS - PHILLIPS GALLERY
WENDY WEBB CONCERT
Sanibel, FL
SIDNEY & BERNE - DAVIS ART CENTER
WENDY WEBB CONCERT
Fort Myers, FL
CENTER FOR THE ARTS BONITA SPRINGS
WENDY WEBB CONCERT
Bonita Springs, FL
THE ROBERT RAUSCHENBERG STUDIO
Captiva, FL
NPR - WGCU
AMY TARDIF - Interviews
LISTEN: NPR - WGCU Gulf Coast Live -Arts Edition w/ Amy Tardif
RIVERSIDE PARK AMPHITHEATER
CREW CONCERT
Fundraiser: Land and Water Trust
with Grammy Winner Kat Epple
SANIBEL COMMUNITY HOUSE
SONGWRITER'S CONCERT
Sanibel, FL
HARRY'S BAR
Paris, France
RADIO PROGRESO
Recording
Havana, Cuba
HEMINGWAY DAYS
Key West, FL
EDDIES ATTIC
Decatur, GA
Opening for Ellis Paul
THE BLUEBIRD
3RD AND LINDSLEY
DOUGLAS CORNER
Nashville TN
COLORADO COLLEGE
BEMIS HALL
Feminist and Gender Studies
Colorado Springs, CO
BARNES & NOBLE
BORDERS BOOKS
Fort Myers, FL and
Bonita Springs, FL
GASPARILLA BEACH CLUB
Boca Grande, FL
COLLIER INN
Useppa, Island, FL
THE QUEEN MARY 2
HISTORIC DECATUR HOUSE
Performance for FLORIDA HOUSE
Washington, DC
FLORIDA HOUSE
FUNDRAISER
Jewelers Trade Shop
Pensacola, FL
SEPTEMBER CONCERTS SERIES
OLYMPIC TOWER ATRIUM and
TIME WARNER CENTER
Darryl Pottorf Trust Gala
NYC
THE BITTER END - NYC
CAFFEE VIVALDI - NYC
THE EXPLORERS CLUB
GREENWICH VILLAGE BISTRO
NYC
THE BLUEBIRD
DOUGLAS CORNER
3RD AND LINDSEY
Nashville TN
RIVER MUSIC EXPERIENCE
Davenport, IA
THE EARL OF OLD TOWN
THE QUIET KNIGHT
ORPHANS
other venues, colleges & universities
Chicago, IL
THE TROUBADOR
WHISKEY A GO GO
THE PALOMINO
THE STARWOOD
THE GOLDEN BEAR
AT MY PLACE
McCABES
and other venues
Los Angeles, CA
WENDY WEBB has Performed at these Venues
"I'm an Iowa girl, we had a big family and an old upright piano. When I first heard Dusty Springfield's voice I knew I wanted to sing. My Dad bought me the record and a guitar, my Mom got me a Joan Baez songbook of classic English Ballads and I taught myself to play. After I left home Laura Nyro and Joni Mitchell albums were constant companions. Other poets such as Leonard Cohen, Robbie Robertson, John Lennon, Jackson Browne, and Bob Dylan inspired me, as well as The Philadelphia Sound, Bill Evans, and the genius of Miles Davis".
"To create anything I have to be in the moment. I'd like to think that whoever is listening to my music feels that I'm in the room with them, singing for them, that I'm their friend. That vibe or feeling is what brings us together".
"Composing music or writing lyrics happens when I'm alone in a room with the door closed. That space becomes sacred. I have to have time to linger at the piano or with my guitar and see what happens. Music usually comes first and that sparks a lyric but I have done it the other way around when my Nashville friend and poet, Charles John Quarto, sends me a lyric and we end up with a song neither of us would have written without that collaboration. Mark Keller and I have also written many wonderful songs.
Looking forward to meeting you.
Wendy
Sanibel
Barrier Island SW Coast of Florida, USA
Relocating from the midwest to Los Angeles was pivotal for Webb when she was fortunate to meet Joni Mitchell's engineer, Henry Lewy, who offered her studio time and mentoring. She recalls, "That's when I learned about recording and my own performance". Wendy's voice can be heard on "Lonely Teardrops" by Blue Oyster Cult and "Loving Time" by Michael Martin Murphey. While signed to Columbia, Epic and later Ariola Eurodisc labels, her band played the classic Troubadour, Whiskey a Go Go, Palomino Club and the Golden Bear and continued to perform solo at venues around the city.
Wendy found greater access to top studio musicians in Nashville and a comfortable environment in which to record. "Having a house in town made the recordings more organic and it was convenient for studio players to stop by the house after their day sessions to play on what I thought were some artful demos". Those demos became Morning in New York, released in 2003. It was Webb's first solo album. Her songs, "Driving In A Dream" and "My Baby" received honors in the John Lennon Songwriting Contest and "Camden Town" placed top ten in the Lilith Fair Songwriting Competition.
Webb says, "Moving to SW Florida gave me a fresh start and a boost". Inspired by trips to Cuba in 2007 and 2008, she released Moon On Havana in 2009 followed by Edge Of Town in 2011, both garnering critical acclaim. Her next two records, This Is The Moment and Step Out Of Line, brought even greater recognition internationally. "This lady has made an album of absolute world class"- Holly Moors, NL. "This is Premier Division song writing. Add to that a glorious voice and faultless production values"- Simon Redley, UK. Wendy has been a guest on NPR's WGCU with Amy Tardif, performed for the Florida House in Washington, DC, recorded at Radio Progreso, Havana, played Harry's Bar in Paris, the Bitter End NYC and concerts at BIG ARTS, Sanibel Island.
Webb began recordings for Silver Lining at a studio close to her island home with accomplished musician producers Danny Morgan and John McLane. Before the album could be completed, a catastrophic hurricane hit Sanibel Island leaving her, and so many others, homeless. Fortunately, the studio was spared. Wendy says, "It has taken us extra effort, time and love to finish this album and Silver Lining feels like a real celebration".
Webb is married to New York Times best-selling author, Randy Wayne White and currently in the process of rebuilding their home on Sanibel.





Site Content, Photographs and Music Copyright © 2023 Wendy Webb. All Rights Reserved.
S P O O K Y
M O O N
R E C O R D S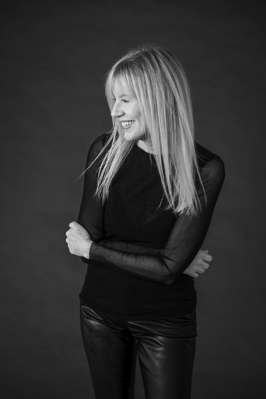 Wendy Webb is an American singer, songwriter, musician whose music combines elements of folk, pop, rock and jazz with sophistication. Webb's compositions have an affinity to Carole King, Joni Mitchell, Norah Jones and Laura Nyro. She has performed in Cuba, Paris and New York.
Born in Iowa and self-taught on piano and guitar, Wendy began performing at age 14. She wrote her first song "Children On The Blue" at college while playing venues in and around the Chicago area. She says, "Those formative years listening to the records of the great songwriter poets, to Miles Davis and The Band, and groups with that Philadelphia Sound were the best".